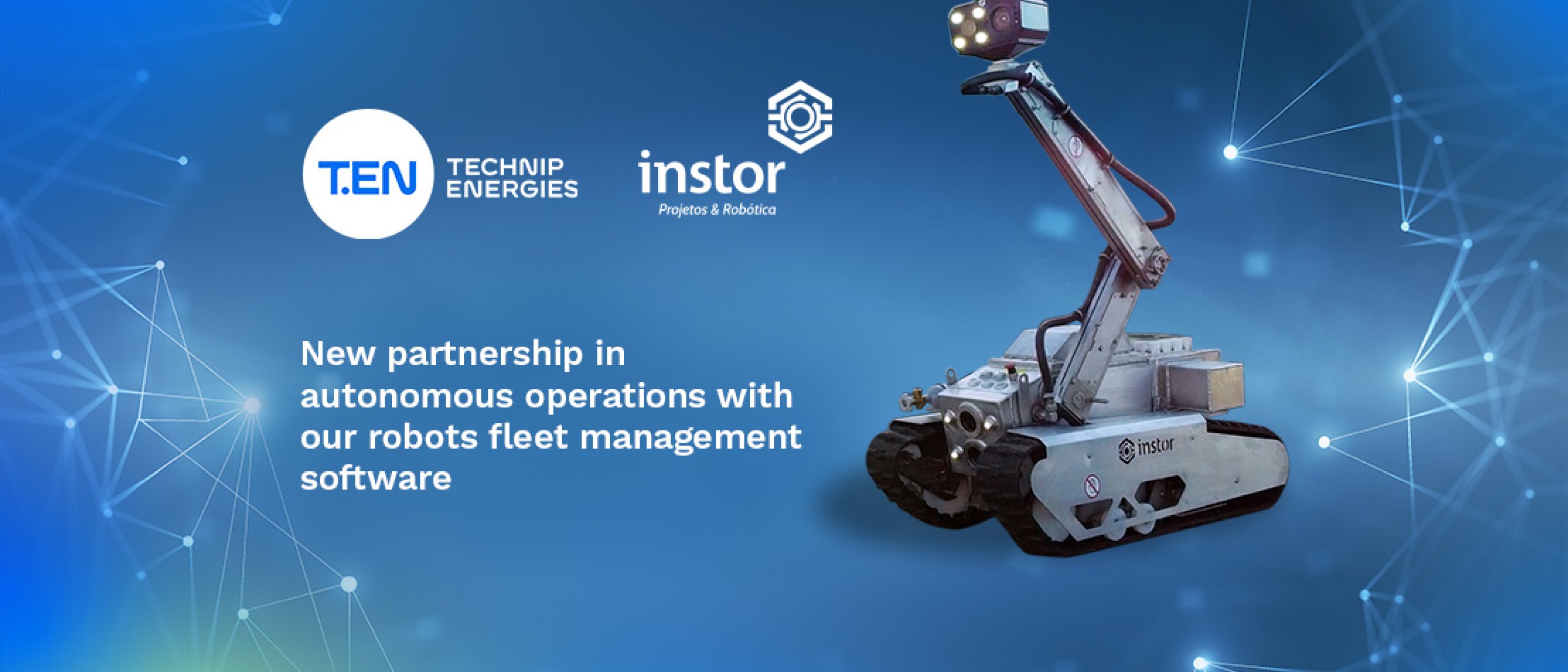 A huge step to autonomous operations
Our robotics fleet management software under the spotlights, thanks to a new partnership with Instor.
Cybernetix is thrilled to announce this brand-new collaboration with the Brazilian robotics manufacturer, Instor Projects and Robotics. Together, we'll produce the first Unmanned Ground Vehicle (UGV) that has ATEX* certification manufactured in the Americas.
Our robotics fleet management software, CyXense® Commander, will be integrated to Instor's TUPA EX robot (one of only 5 ATEX-certified UGVs in existence, the first in the American continent). The integration will make the robot the very first Unmanned Ground Vehicle (UGV) with ATEX* certification. It aims to execute inspection missions even safer and more efficient, a priority for us. Thanks to our software, TUPA EX will be able to operate in harsh and hostile environments to collect and analyze all types of data. It is due to come to market by the end of 2023, for onshore and offshore missions.
This collaboration demonstrates the unique capabilities of CyXense® Commander in the autonomous navigation of a heterogeneous fleet of robots.
Rodrigo Farjala, Business Development Manager Operation & Automation, Digital Solution, said: "The partnership with Instor will create opportunities for all Technip Energies' digital solutions in new markets. Our technology will help the industry to accelerate the automation of operations, improving safety and reducing carbon footprint."