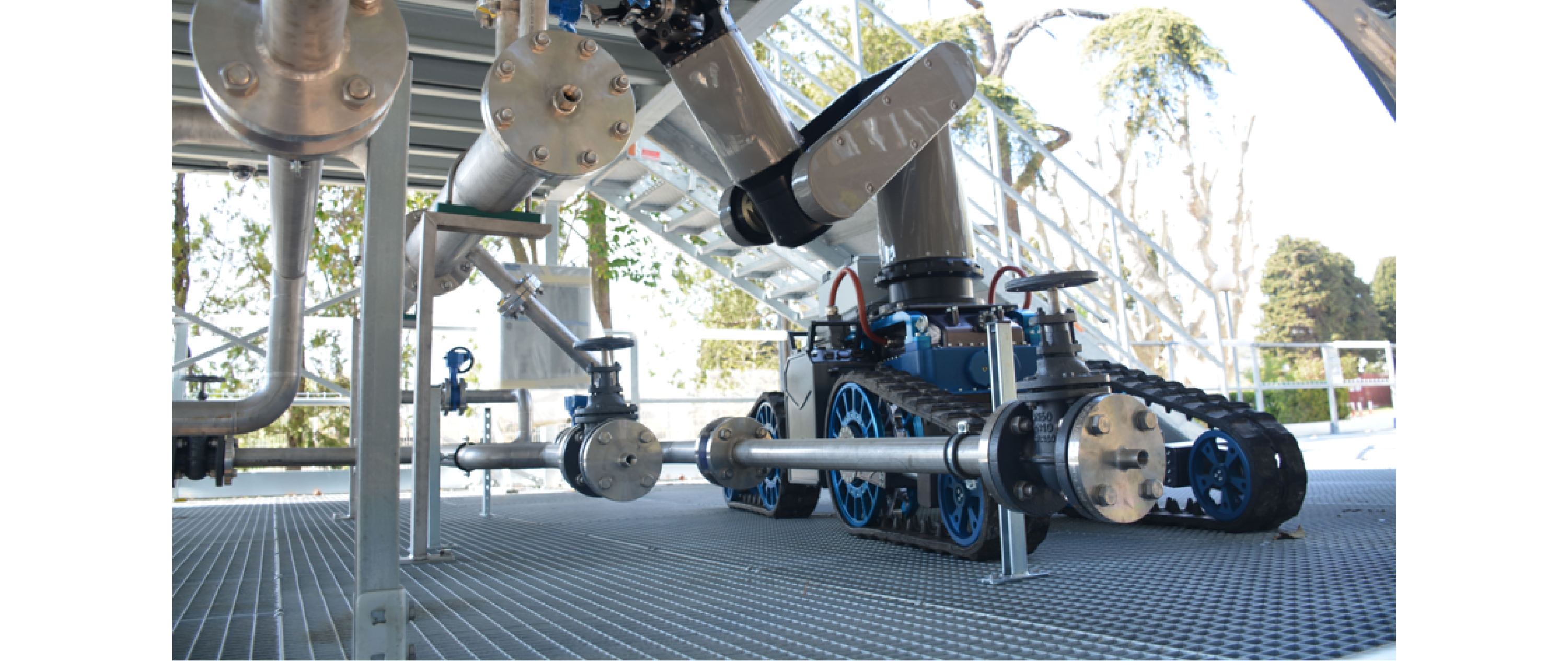 Operation & Maintenance Robotics Solutions and Services
Simplify your operations using robots
Improving the safety and costs of Operations & Maintenance
The teleoperated and automatized solutions that we develop at Cybernetix are used for supervising and executing routine inspections and maintenance, and for repair work. We help our clients reducing human interventions on both staffed and unstaffed facilities, while lowering risks. Missions executed by robotics can significantly help reduce the number of personnel on board (PoB) and increase the effective time of inspection. They also lower the frequency of planned visits to unstaffed platforms. Intervention and repairs by robotic can equally reduce the number of unplanned visits and optimize equipment uptime. 
Customized solutions combining software and hardware
At Cybernetix we offer combined and customized solutions involving agnostic hardware, and software to meet client needs.
Using our proprietary methodology, we support our clients in identifying applicable use cases, proposing robotics solutions, accessing their performance through simulation and deploying them on the field.
Missions categories performed by Cybernetix Robotics solutions
Our robotics capabilities for Inspection, Maintenance and Repair include for examples:
Routine inspections
Alarm management
Walk-around, observation and assessment
Emergency response and assistance to re-start operations
Electrical activity surveillance
Leak management
Fire-fighting assistance
Autonomous / teleoperated valve handling and fluid sampling
Gas, corrosion, radiation, fugitive emission mapping
Building expertise with Technip Energies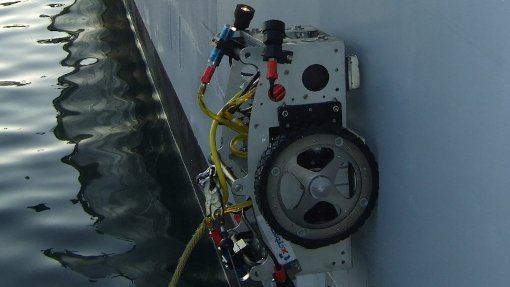 As part of the wider Technip Energies Group, we work and vertically integrate to deliver better outcomes for clients.
We've developed our robotics expertise for unstaffed platforms thanks to two pioneering studies carried out by Technip Energies. Our contribution demonstrated that the use of robotics will generate major cost savings for CAPEX and OPEX and will contribute to the Net Zero Carbon emission target.
Additional studies have been carried out to develop concepts using robotics for both Greenfield and Brownfield not normally staffed and unstaffed platform designs.
Get in touch
Do you want to speak to our team?
Browse our locations info or send a message using our contact us form:
Send an email and we will direct it to the appropriate team: