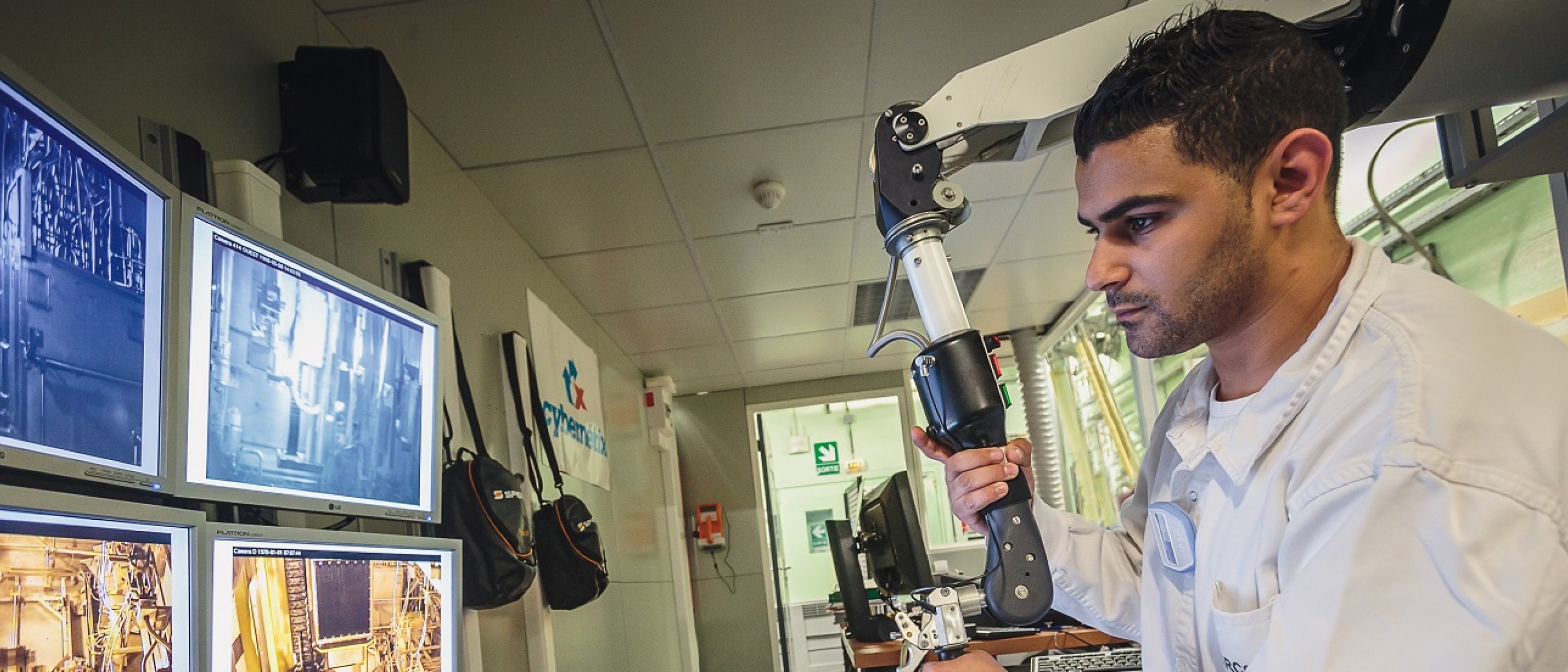 Nuclear
Specialized solutions for an industry with specific needs
Advanced technology plus project and operational support
The nuclear industry has specific constraints and particular requirements. At Cybernetix, we draw on our long experience working with onshore and offshore energy clients to develop advanced solutions that meet your needs. Our experts also provide specialized support such complex, high-stakes projects that require to operate smoothly and safely.
Draft-design phase: define your project with us
Our knowledge of the nuclear sector and our long experience in project engineering perfectly positions us to support client projects right from the design phase.
Maestro is our answer to dismantling, cleaning, inspection and maintenance needs in hot areas. Maestro's titanium six-axis hydraulic slave arm with force feedback can withstand hostile environments.
The result of more than 35 years' collaboration with the French Alternative Energies and Atomic Energy Commission, Maestro is designed to perform operations in unstaffed areas. It is also effective in post-accident interventions.
Maestro is monitored by our CyXpro® in-house software. It can be used in an automatic version or in tele-operated mode with or without force feedback. The solution can be mounted on various carriers, and different associated tools, such as saws, cameras and radiation measurement sensors, can be adapted according to client needs.
Tenor is the new generation of teleoperated force feedback slave arm. It is design to change the game of the dismantling, inspection and maintenance operation by bringing a reliable and fine dexterous electric arm in the nuclear sector.  
Technical and Operational Support
Our experienced teams provide client support for equipment commissioning, operator training, operations, and system maintenance. We offer assistance remotely or through the expertise of qualified on-site technicians, depending on client needs.
Our approved training programs are developed according to the specificities of each project and the profile of the operators to be trained. Through our specific Operational Conditions Maintenance contract, we also provide data processing services such as report transmission, security alerts, and operational recommendations. In addition, we can manage stock and provide spare parts for certain products.
Control/Command Software: TAO 2000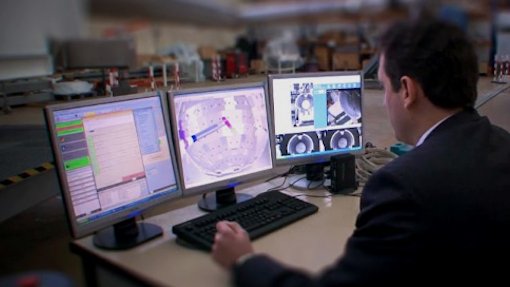 TAO 2000 is multi-robot software dedicated to managing a system's slave arm and connecting with the master arm. This computer-assisted solution is suitable for tele-operated or robotic applications with or without force feedback. It features:
arm control loop in Cartesian or articular mode;
force feedback management with different force ratios;
slave arm movements with different displacement ratio;
tool management (on/off, load compensation, etc.).
TAO 2000 is a CEA (French Alternative Energies and Atomic Energy Commission) licensed product.
Get in touch
Do you want to speak to our team?
Browse our locations info or send a message using our contact us form:
Send an email and we will direct it to the appropriate team: