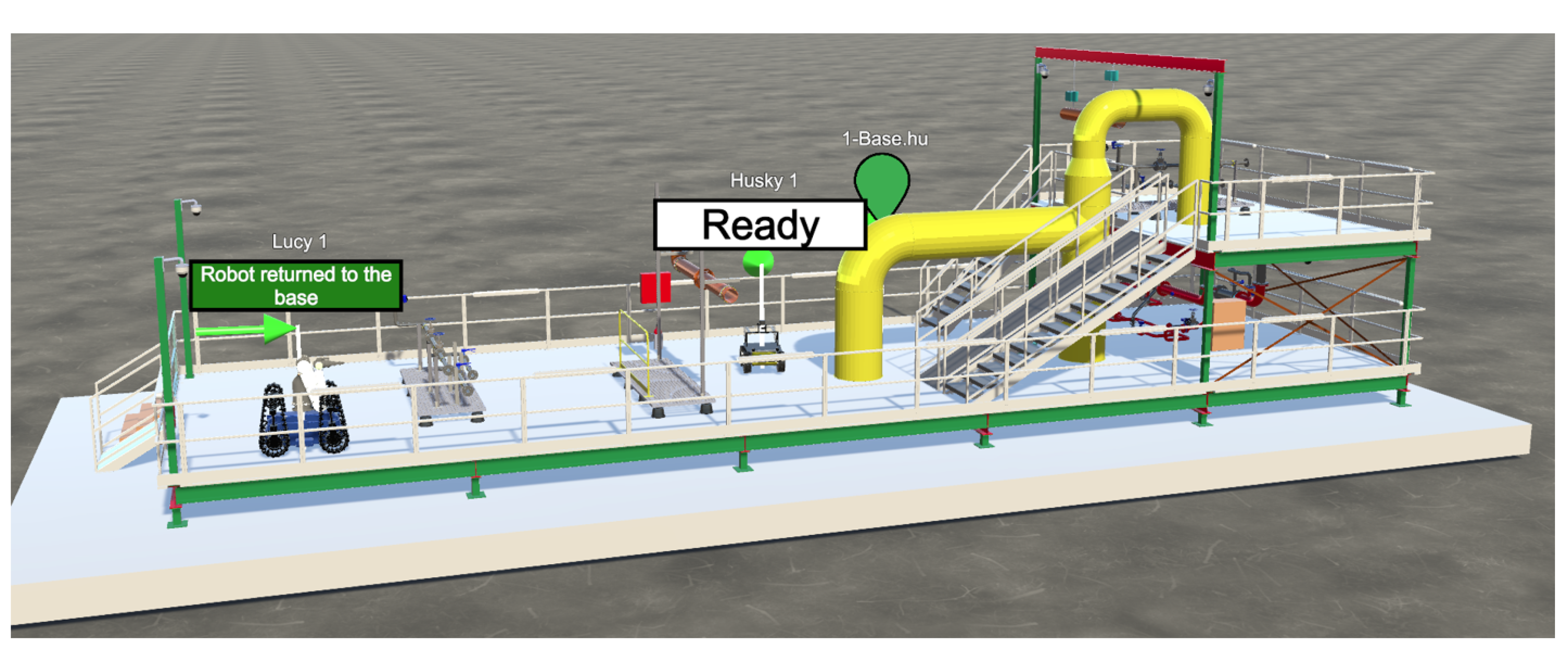 CyXense® Commander
Supervisory Software for Tele-operated and Robotics Systems
Robotics systems management to boost productivity and safety
CyXense® Commander provides full operations supervision capabilities to enable the safe and reliable management of autonomous and tele-operated robotic systems operating in hazardous environments.
Simulate: Mission simulator: on 3D-4D physical engine to evaluate the performance of a robot before deploying it.
Create / Modify missions:  Mission's creator is an easy interface to create, modify, abort robotics missions.
Live data Insight: Data insight display a Dashboard presenting robots' key live data such battery temperatures, remaining autonomy, speed, torque…during mission
Add Robots: a robot is missing from our library, we will add it.
Manage Fleets: fleet management provide a very intuitive interface to manage multiple missions with multiple robots navigating on the same working area or in separate sites.
Manage from Anywhere: the mission launch and supervision are launchable from anywhere on the world, even with your robots 1000 Km away.
Teleoperate: some tasks require human touch. This is particularly true for dexterous robots. Cyxense®

Commander allow the user to take back control of any robots or its payload including dexterous manipulator  from remotely.
Collect Data: Cyxense® Commander

allows storage from raw  to computerized data in a historian.

Enrich Data : Data set are combined and associated with additional contextual information.

Link Data

: Data set are associated with tag Number.
Transfer Data:  Data set can be streamed to any system using standard Modbus/ OPC protocols.
Link to Client Digital World: Each client has different digital strategy. Thanks to the various functionalities, the software is the cornerstone linked between the data gathered and their integration in the digital tools (DCS to digital twins)
Secure Data: Cybersecurity applied as per client requirement.
Adapt to client Architecture: Software will be set in the Digital environment of the customer as per the required architecture.
A software in the heart of operations
Examples of Uses cases supported by the softwares:

Time based inspection
Risk Based inspection
Leak detection
Vibration
Visual inspection
Hot or cold spot detection
Gauge reading
Fluids sampling
Valve functional test
Electrical switch
Photogrammetry
Environmental sound recording
Emergency evacuation
Work preparation
Get in touch
Do you want to speak to our team?
Browse our locations info or send a message using our contact us form:
Send an email and we will direct it to the appropriate team: