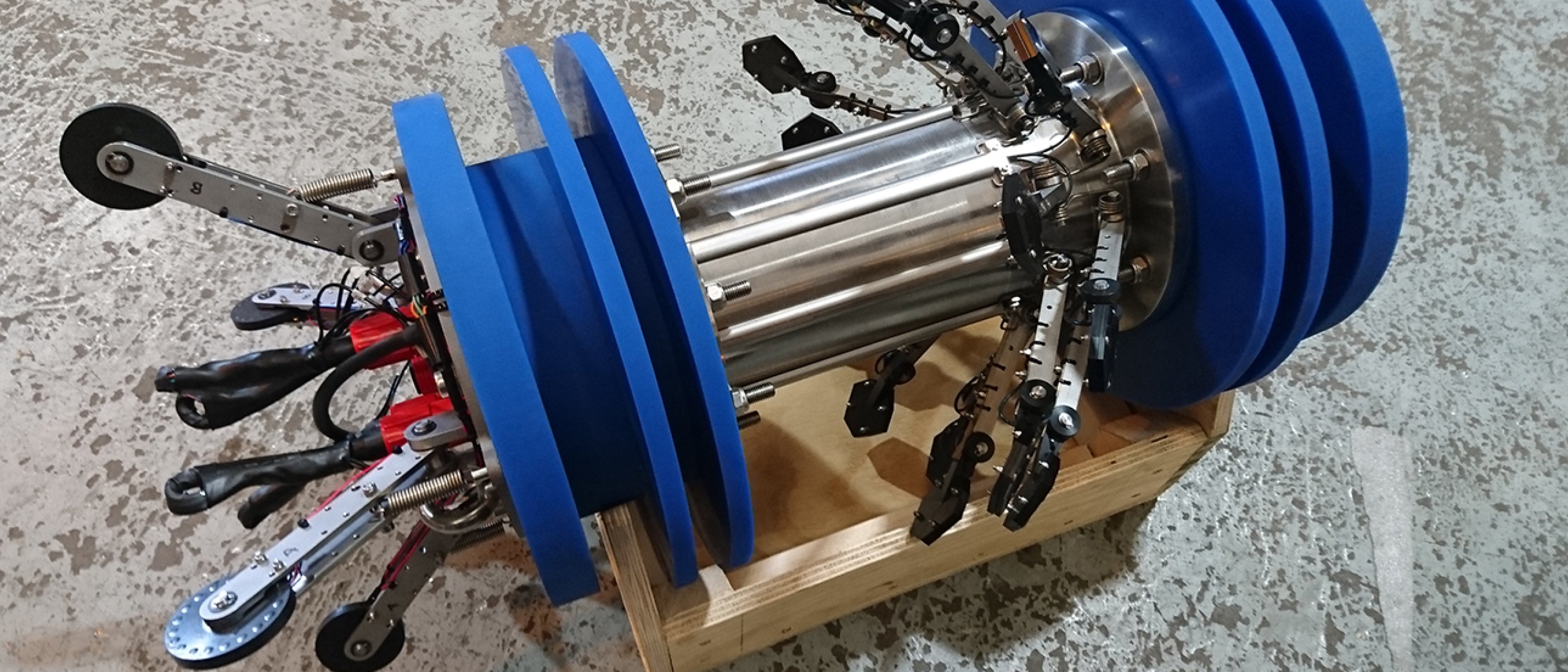 Corrosion and Crack Detection Surveillance
Lower the cost and impact of inspection and detection
Monitor corrosion and cracks without compromising operations
Cracks and corrosion can threaten your pipeline's productivity. Monitoring installations for damage is essential to ensuring their integrity.
At Cybernetix we offer corrosion and crack detection and permanent-fit corrosion monitoring tools within a full-service package for onshore pipeline surveillance. Our cost-effective solutions are designed to have low impact on day-to-day operations.
Sentinel: a partial condition-inspection tool
A huge leap forward in corrosion and crack monitoring
No impact on production operations. No need to change existing infrastructure. No need to break the bank.
Our leading-edge crack and corrosion detection tool can conduct frequent pipeline monitoring runs with minimal disruption. It performs inspection and detection campaigns at a fraction of the cost of conventional In-Line Inspection tools. Plus, the results of inspections can be compared to evaluate the evolution of defects, and data processing is automated for easy analysis.
Sentinel sets the industry standard for utility (cleaning) pigs integrating electromagnetic sensors, processing, electronics and battery packs. Electro-Magnetic Impedance Testing sensors operate in liquid and gas and are not affected by deposit. Not being in close contact with the internal pipe wall, there is less risk of damage to the pipe and its equipment. There is no obligation for advanced pre-inspection cleaning operations.
Corrosion and Erosion Monitoring: g-PIMS®
Tens of meters of pipeline monitored by a single sensor in a single fixed location. g-PIMS® is powered by a permanently installed non-intrusive sensor located at any point within your pipeline network. It uses guided waves to detect and quantify metal loss and cracks in the pipe wall.
By locating a g-PIMS® unit in the most vulnerable or worn part of a specific pipe run, you can determine that the rest of the run is in a similar or better condition. As part of our corrosion monitoring service, Cybernetix teams offer expert support for your decision-making process.
Get in touch
Do you want to speak to our team?
Browse our locations info or send a message using our contact us form:
Send an email and we will direct it to the appropriate team: