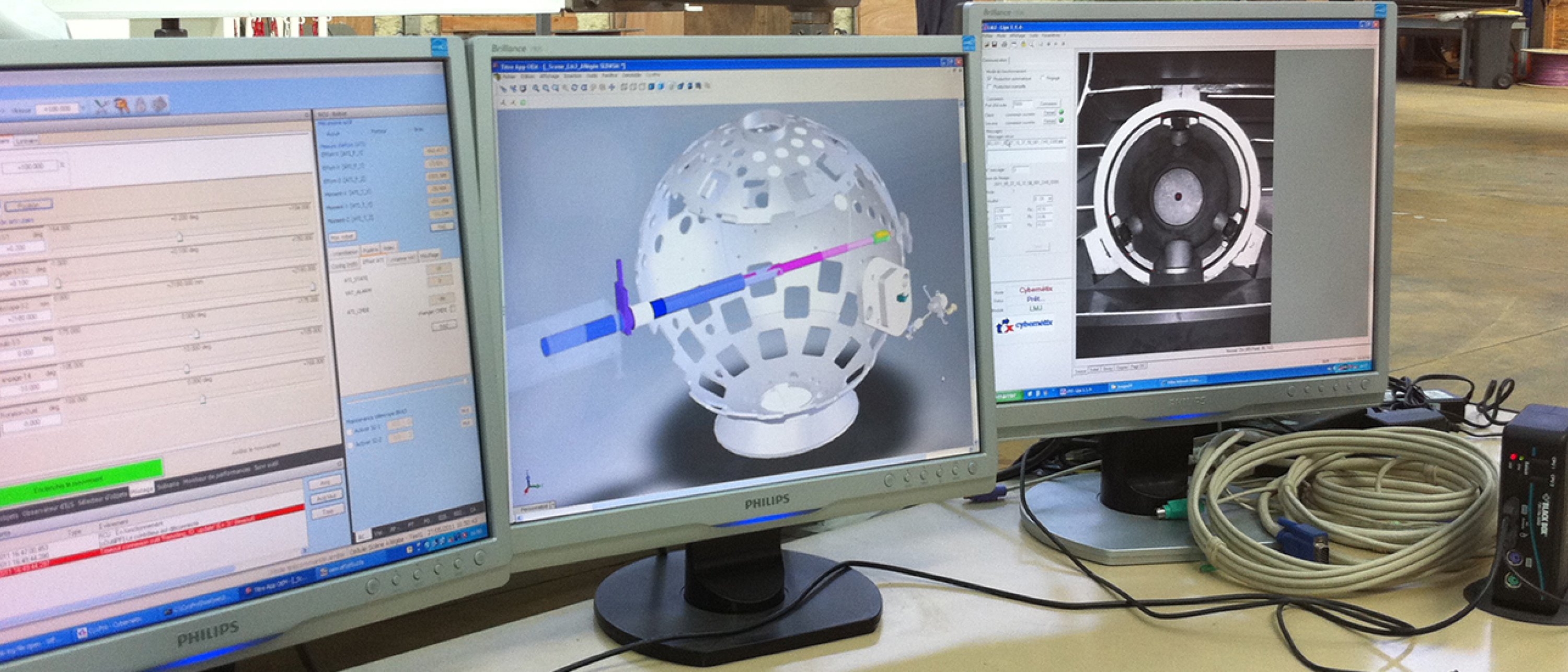 Software
Monitoring and Fleet command center
More control, tighter management, better results
Cyxense plateform is the linked between sensors, robots, client supervision platform Computerized management system and people.
The platform aims to simplify the use of monitoring and inspection system by:
Observing:

the environment to understand contextual information t

hat will drive operator to the right decision making.

Capturing:

high quality signals, data, photo or video row or processed,
Analyzing: the information captured as well as the performance of the systems through reporting interfaces

Operating:

proactively an asset from data gathering to complex intervention operation such as manipulation
Our software boosts supervision, management and control of your systems.
CyXense® Surveillor: Supervisory Software for Monitoring Solutions
Operators gathers hundreds of information which will feed their data lake and will permit to facilitate decision making. Cyxense® Surveillor is a software provided on tens of harsh environment monitoring systems. The software is customizable allowing to comply with client specifications to a distributed control system DCS) including ICSS or computerized Maintenance Management System (CMMS)
Get in touch
Do you want to speak to our team?
Browse our locations info or send a message using our contact us form:
Send an email and we will direct it to the appropriate team: