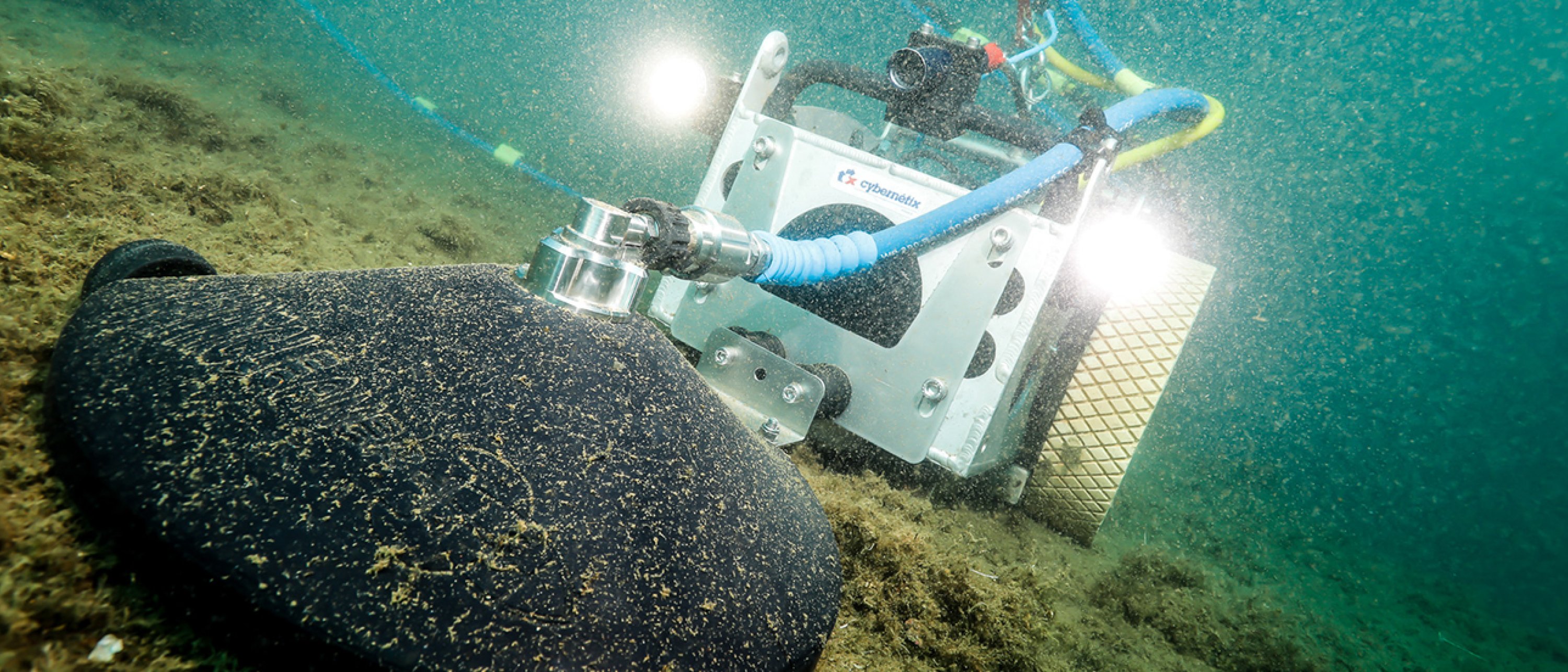 Hull Inspection and Cleaning Robotics
Using advanced robotics solutions to improve safety
A practical solution for classification surveys and surface preparation
The range of robotics solutions that we offer all target improved safety at a lower cost. Our Magnetic Hull Crawler solution is no exception, supporting safe class surveys, ensuring asset integrity and improving project economics over the life of the asset.
Thorough verification with lower risk
Classification surveys and inspections of ships, FPSOs and other immersed or in service storage units can be dangerous to the surveyors involved. A thorough verification of a vessel or structure's safety and seaworthiness typically involve work at height or in confined spaces which present health and safety risks. The need for any equipment such as scaffolding can increase the cost of the survey, and result in costly asset downtime.
Prior to any class survey and inspection, we provide with top of the range autonomous robotic cleaning services using cavitation tools for improved coating protection. 
Our Magnetic Hull Crawler Solution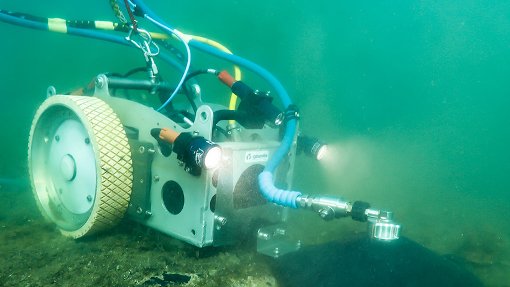 Our Magnetic Hull Crawler (MHC) solution reduces the risk associated with surveys of offshore vessels and floating structures.
Equipped with strong magnets, it crawls in any direction, both above the sea level or subsea. It can be used for a range of applications according to customer needs. Specific tasks it can perform include thickness and corrosion measurements and hull cleaning. It is equipped with video inspection to enable real-time visualization, enabling inspectors and owners to rapidly understand issues - then address them.
The MHC is fully adapted to commercial shipping and offshore energy industries.
A multi-directional and amphibian vehicle, able to operate in hostile environments.
Its robutness and reliability makes the tool a great asset to reducing overall cost of the survey compared to conventionnal ones.
Get in touch
Do you want to speak to our team?
Browse our locations info or send a message using our contact us form:
Send an email and we will direct it to the appropriate team: